Chester Merchants Press Release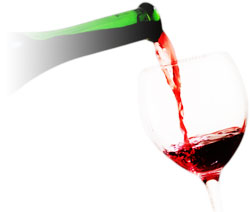 The Playhouse Gala last weekend was super fun!
Thank you to all the organizers and volunteers.
Only 6 weeks left !

Join us here in Chester for what's left of summer.



Lordly House Museum this year features the volunteer efforts on the home front during the Second World War in Chester. It identifies the women, the houses, and some of the activities that were offered to over 2000 fighting men (!) You are invited to visit the admirals dinner and learn about the rear and vice admirals that lived in our area and about the vessels they sailed on. Explore the connection the Sea Cadet core has to these admirals. Learn about the Norwegian connection here and why we have the monument in the Parade Square. Lordly House is open Tuesday to Saturday from 10 - 4 at 133 Central Street.

Tonight the Chester Playhouse debuts The Pleasant Street Kitchen Party, an authentically Nova Scotian experience. Full of singing, dancing, and fun, it's the perfect opportunity to grab your friends, bring your family, raise a glass and share a laugh or two!


White Gate restaurant is now operating full summer hours - open Wednesdays through Sundays for dinner. They are hosting their new happy hour Wednesdays through Sundays on the deck, 5 -6 pm. Buy one drink get the second one half price (terms and conditions apply). Bar snacks menu available for the sociable hour.

Friday is the weekly Farmer's and Artisan market at the Train Station. Lots of delicious fruit and vegetables along with great home cooked food and the new picnic tables under the shade of the trees.




The Rope Loft is celebrating Taco Tuesday! A different taco each week! Check their Facebook page for the flavour of the week. They also have New Ross made Solas Kombucha on the drinks list. A refreshing local, non-alcoholic beverage! Rope Loft hats are now on sale at the bar. Get your lid before Race Week.
Friday night Kevin Koloff and Pam are on stage at 8 pm. Arrive early to get a seat and to order up some prime rib.




Sunday the Chester Bandstand summer concert series presents the "Dartmouth Concert Band" @ 7 pm. Children are welcome to dance on the grass. Adults may want to bring a lawn chair. Concerts may be moved or cancelled in heavy rain at the discretion of the performers. For more information, please contact Sue LeBlanc 902-299-0139.



The Zoe Valle Library is hosting an evening of Magic at the Playhouse this Sunday evening.

Michael James' passion for magic was ignited at the age of seven, while watching Doug Henning perform on the Muppet Show - Michael's journey through magic has since taken him from his childhood home in Newfoundland Canada, to Southern California, where he studied sleight of hand with Dale Salwak at the prestigious Chavez Studio of Magic.

Michael exquisitely combines his finely developed sleight of hand with a sense of mystery and unique wit to create a highly energized experience that is sure to astound!






Someone very exciting is coming to town ! No, it's not Mel Gibson.

Ramy Essam is considered one of the most prominent human rights defenders and social justice voices of today. His music is rock with Egyptian flavour and hip hop influences, inspired by hard rock and grunge. He sings in both Egyptian Arabic and English. He is passionate and loud (be warned.) His song, Irhal, was listed as "#3 Song that Changed History" by Time Out Magazine.

"I couldn't possibly recommend Ramy Essam with more enthusiasm. His lyrics pierce the heart and his music is explosive. I thought he was going to blow the doors off the Baptist Church during his performance two years ago - in a good way." Julia Creighton

So why is Ramy in Chester ? Business. He's visiting his agent who lives here.
The concert is a "Pay What You Will" benefit for the Starfish Refugee Project.

Be a part of an exclusive meet and greet before the concert. Syrian munchies and conversation with this amazing artist and human rights activist 6:30 pm. Only 30 tickets available @ $30 each. Contact Sue LeBlanc @ 902-299-0139 for yours.
It appears Sue has a lot on her plate this summer (!)




The Chester Arts Centre is hosting painting workshops, botanical art, photography, up-cycling paper art, creative writing, mixed media, kids camps and so much more!



Drawing a Line in the Paint with Heather Sayeau

July 18 & 19 9:00 am - 4:00 pm

August 26 & 27 9:00 am - 4:00 pm


Smartphone Photography with Alexa Cude

August 7 & 8 10:00 am - 4:00 pm


Plein Air Watercolour on Little Tancook with Lynda Shalagan

August 14 (Rain Day August 15),10:00 am - 5:30 pm


Paint with Paper - Up-cycling Newspapers into Works of Art

with Rhonda Barrett August 19 10:00 am - 4:00 pm




902-275-5789 to register




Next Wednesday is the Chester Arts Centre's annual fundraising bash. Lots of goodies on the auction block: a night at the historic Algonquin Inn; a week's stay for six people at a fabulous home in New Mexico, a guided tour with meals and accommodation at the renowned Philadelphia flower show and several pieces of art are also up for grabs.

Don't delay. Get your ticket today.



The Heritage Society is once again offering picnic baskets as a fund raiser on July 27th. It includes pate with baguette, salmon with green goddess dressing or tenderloin with a mustard sauce (done to your taste), 3 sides, choice of blueberry or apple desert. Also table cloths, napkins, cutlery, wine and glasses. Contact Station 20 Shoppe 902-275-2592 or Lordly Museum 902-275-3842. (closed Sunday and Monday.) Your fare also includes a membership to the Heritage Society for the year.



Iconic Countways Store circa 1926




Don't let anyone treat you like free salsa. You are guacamole, baby. You. Are. Guacamole.







Suzi Fraser




for the Chester Merchants Group