Chester Merchants Press Release
| | |
| --- | --- |
| Nicholas Lewin photo | |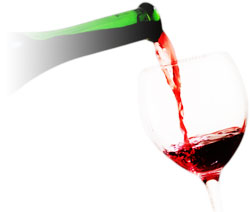 Greetings!
Due to last night's deluge, Picnic in the Park has now moved to tonight, Wednesday.
If it rains tonight, set your sights (and your picnic) for Thursday. The band is Kevin's Gypsy Minstrels and the sponsor is Hawboldt Industries.
Many thanks to The Stretch diner for feeding the talent.

Tonight , Wednesday, the Chester Playhouse is proud to present maestro Tomas Kubinek on stage at 7:30 pm. Mr Kubínek will leave a dazed and beaming public walking aimlessly throughout the nighttime streets of their towns and cities, never to be the same....Lovers have had their first dates at his performances, children been introduced to the magic and power of theatre. Shy stuttering wallflowers have been catapulted into mighty operatic divas and timid men with prescription eyeglasses blossomed into ferocious leaders. All this from a little fellow who weighs less than 130 lbs and is 70% water.
Curious? You should be. Do not miss this. Tomás has just wrapped up a European tour that left crowds on their feet long after the show finished. Buy your tickets now ! 902-275-3933.




Tomorrow, Thursday, the Chester Art Centre will be decked out with this summer's "Bloomin' Chester" exhibition. There will be blooms everywhere in a multitude of mediums. The show is a celebration of flowers created by over 20 of the finest artists that work on the south shore. There will be works by Malcolm Callaway, Margaret Best, Dolly Hancock, Carol Hansen, Jim Smith, Marla Benton, Alex McCurdy and Heather Sayeau in all kinds of media. The exhibition runs until August 4 from 10 - 4 pm daily.


Thursday afternoon is the Chester Garden Club's Annual Flower Show and Tea at the Chester Legion from 1:30 - 5 pm. The theme is "The Islands of Mahone Bay." Tea and crumpets will be served from 2 - 4 pm.



Thursday evening is Malcolm Callaway's 21st ( ! ) consecutive show at Amicus Gallery on Pleasant Street. You are invited to join Paula and Malcolm to celebrate this coming of age occasion.




Friday night Tom and Cynthia Myers are on stage at the Rope Loft at 8 pm. Jazz at its finest.
Musicians tend to drift in to join this event, so get there early to assure yourself a seat. The kitchen closes at 9. See you there !




This Saturday is "Kids Make Art" day in the backyard at the Chester Arts Centre under the big tent - rain or shine. The theme continues with "Blooming Creations" and kids get to create a masterpiece by starting with a vase and filling it with their own flower creations. 10 am - 1 pm.
Register now. $10.00 per family. Pint sized participants must be accompanied by an adult.




Sunday evening the Chester Bandstand Summer Concert presents "Chester Brass Band" starting at 7pm. Children are welcome to dance on the grass. Adults may want to bring a lawn chair. Concerts may be moved or cancelled in heavy rain at the discretion of the performers. For more information contact Sue LeBlanc @ 902-299-0139.



Voctada and the Village Commission joined forces and replaced the aging Chester signs along Highway 3. Yeah ! Check 'em out !



The Chester Heritage Society is selling picnic baskets as a fund raiser this Saturday. Your picnic includes paté with baguette, salmon with green goddess dressing or tenderloin with a mustard sauce (done to your taste), 3 sides, choice of blueberry or apple desert. Table cloths, napkins, cutlery, wine and glasses are also included. Contact Station 20 Shoppe 902-275-2592 or Lordly Museum 902-275-3842 to order your basket. The fare also includes a membership to the Heritage Society for the year.
Next Tuesday Picnic in the Park has The Thorns on stage at Lordly Park from 6-8 pm. Many thanks to the evening's sponsor GN Thermoforming Equipment.



Next Sunday, August 4th, at 7:30 pm the Chester Playhouse is pleased to present "Chester Tales" as part of their ongoing 80th anniversary celebrations.
This will be an evening of story telling, humour, music, skits and anecdotes from the past. A cast of characters are gathering their best stories from a by gone era to share with you. Local celeb Rob McInnes will be Emcee for the evening. Your admission ticket includes 2 free drinks !
This event is selling out fast. Dial up the Playhouse @ 902-275-3933 or get your tickets here.



In ancient times, cats were worshiped as Gods. They have never forgotten this.




Suzi Fraser
for the Chester Merchants Group